Expert Website Design Reseller Services
Explore our top-notch Website Design Reseller Services tailored to empower your business. As a reseller partner, unlock a suite of customizable design solutions crafted to enhance your client offerings. Elevate your brand with seamless, high-quality website design services, enabling you to scale and meet your clients' diverse needs effortlessly.
Prices from

$99

per month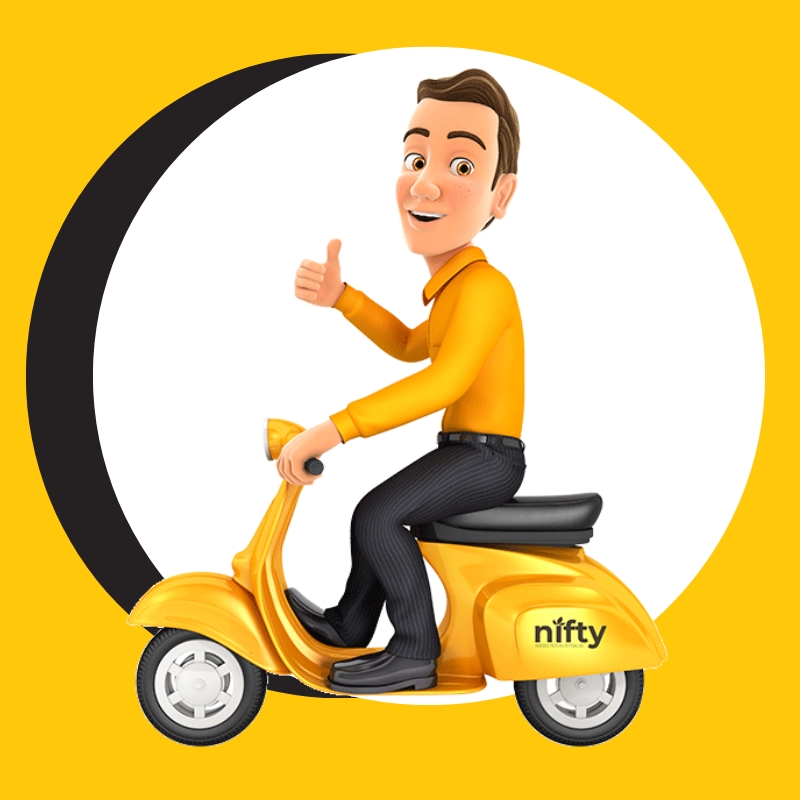 Seeking Website Design Reseller Solutions?
Are you seeking reliable and efficient website design reseller solutions in Australia? Nifty Websites Australia has you covered. Our reseller program is designed to make your agency's growth a breeze. Let's dive into the benefits and features of our service.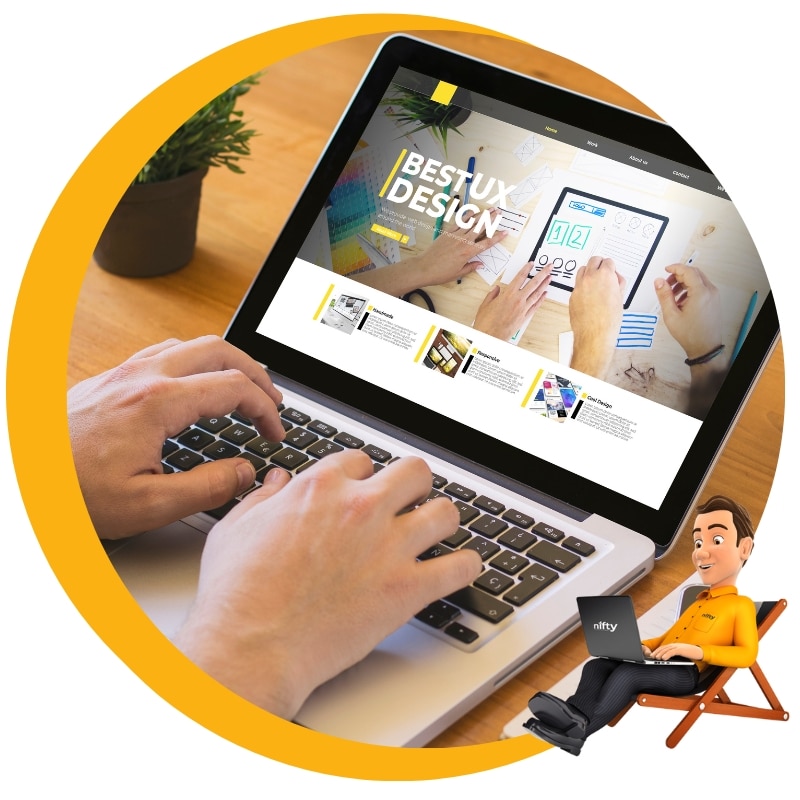 Unlocking Cost-Efficiency
Our reseller packages are cost-effective, allowing you to offer premium websites to your clients at competitive rates. This helps you maximise your profits while providing quality web solutions.
Expertise at Your Disposal
With Nifty Websites Australia, you gain access to a team of experienced web designers and developers. We are your extended team, working behind the scenes to deliver exceptional websites for your clients.
Our services can be white-labeled, meaning your clients will see your brand on the websites we create. It strengthens your relationship with them while we handle the technical aspects.
Web Design Reseller for Digital Marketing Agencies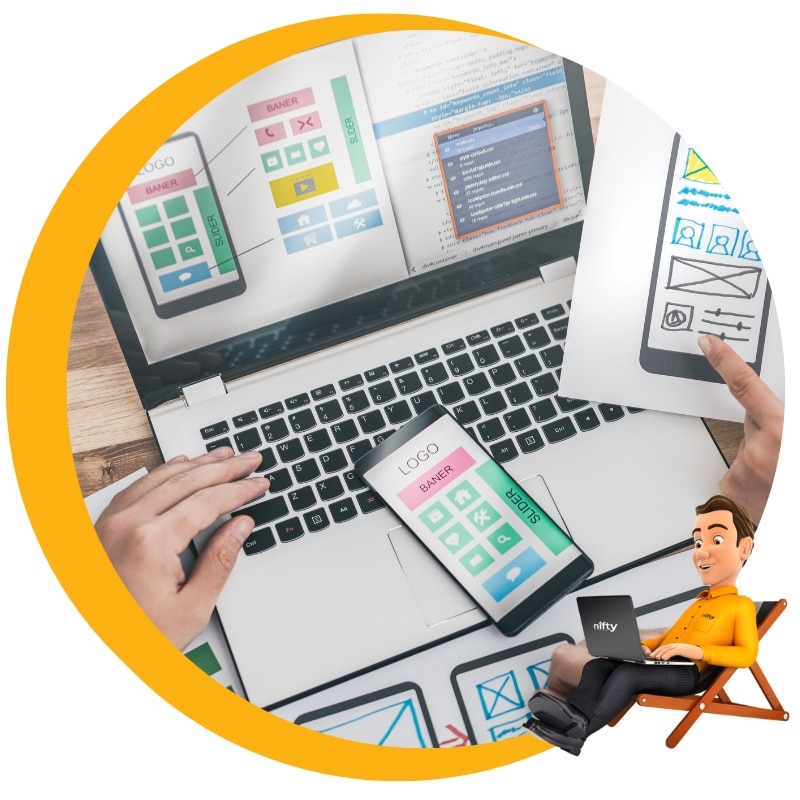 Website Design Reseller Packages
If you're looking for website design reseller packages in Australia, Nifty Websites Australia has you covered. We design our packages to meet the specific needs of digital marketing agencies and businesses that aim to resell website design services. Discover what our packages include:
Ideal for small businesses and startups, this package offers a responsive and professionally designed website. It includes basic features like contact forms, social media integration, and a content management system.
For businesses with more extensive requirements, the Pro Package provides additional features such as e-commerce integration, advanced SEO, and custom graphics.
The Enterprise Package is perfect for large businesses and marketing agencies. Basically, it offers comprehensive web solutions, including custom development, API integration, and priority support.
What Are the Signs When You Need a Website Design Reseller?
Look for signs such as a lack of in-house web design expertise, being unable to meet client demands, or wanting to reduce costs. Nifty Websites Australia can step in to fill these gaps.
How Nifty Websites Australia Can Help with Website Design Reseller
Nifty Websites Australia is your partner in delivering top-notch website design reseller services. We offer a wide range of benefits, including cost-effective packages, expert web design, and white-label solutions, all aimed at helping you succeed in reselling web design.
What Is the Process of the Website Design Reseller?
Our website design reseller process is straightforward. You can customise a website by choosing a package that suits your needs, providing us with your client's requirements, and we handle the rest. From design to development and maintenance, we ensure the entire process is smooth and efficient.
When It Can Be Done for the Customer
With Nifty Websites Australia as your website design reseller, you can deliver websites to your clients quickly and efficiently. Additionally, we work behind the scenes to meet your clients' timelines, ensuring their satisfaction and your success.
Why Choose Nifty Websites Australia
Choosing Nifty Websites Australia as your website design reseller is a smart decision. Generally, our cost-effective packages, expert team, and white-label solutions empower you to expand your services and grow your business while saving money.
Frequently Asked Questions
Website design reselling is when a business offers website design services to clients through a partner without an in-house team.
Yes, our white-label solutions allow you to brand websites with your logo and company name.
Yes, website design reselling can be highly profitable, especially when partnering with Nifty Websites Australia.
While designed for agencies, our reseller program is open to anyone looking to offer web design services.
No, our reseller program is flexible, with no long-term commitments or contracts.
We can design a wide range of websites, from e-commerce to informational sites and more.
Yes, we provide ongoing support and maintenance options for all websites we design.
To get started, simply reach out to us, and we'll guide you through the process.
Yes, we prioritise SEO optimisation in our design process to ensure higher search engine rankings.
Our pricing structure is competitive and tailored to meet the needs of your agency and clients.
Revolutionise Your Digital Presence
No Limits- You
Dream It

We

Build It

100% Australian Staff
We Deliver

Excellent Results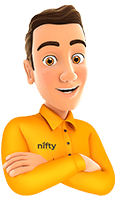 Get in touch with the right member at

Nifty Websites