White Label Website Services
Elevate your online presence with our premium White Label Website Services. Our expert team combines innovation and creativity to craft bespoke websites tailored to your brand. Experience seamless integration, customisable solutions, and a commitment to excellence that sets your business apart. Choose White Label Website Services for a digital identity that speaks volumes about your brand's professionalism and uniqueness.
Prices from

$99

per month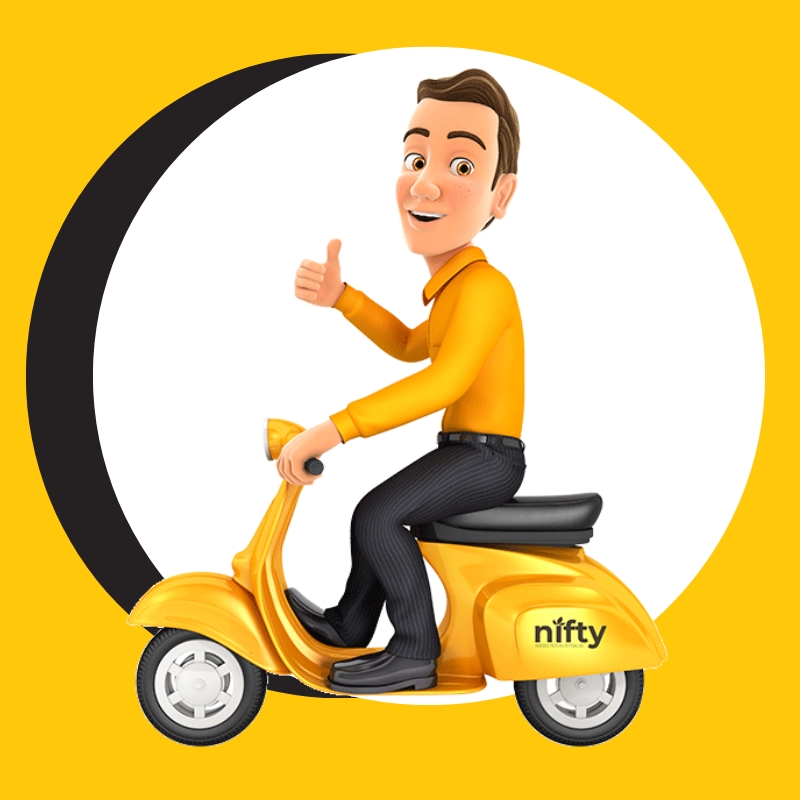 Looking to Offer Professional Websites to Your Clients Under Your Brand Name?
If you're a digital marketing agency or website company in Australia looking to extend your service offerings while maintaining your brand's identity, Nifty Websites Australia has the perfect solution. Furthermore, with our white label website services, you can provide your clients with professionally designed websites, all under your own brand name. Let's explore how this innovative approach can benefit your business: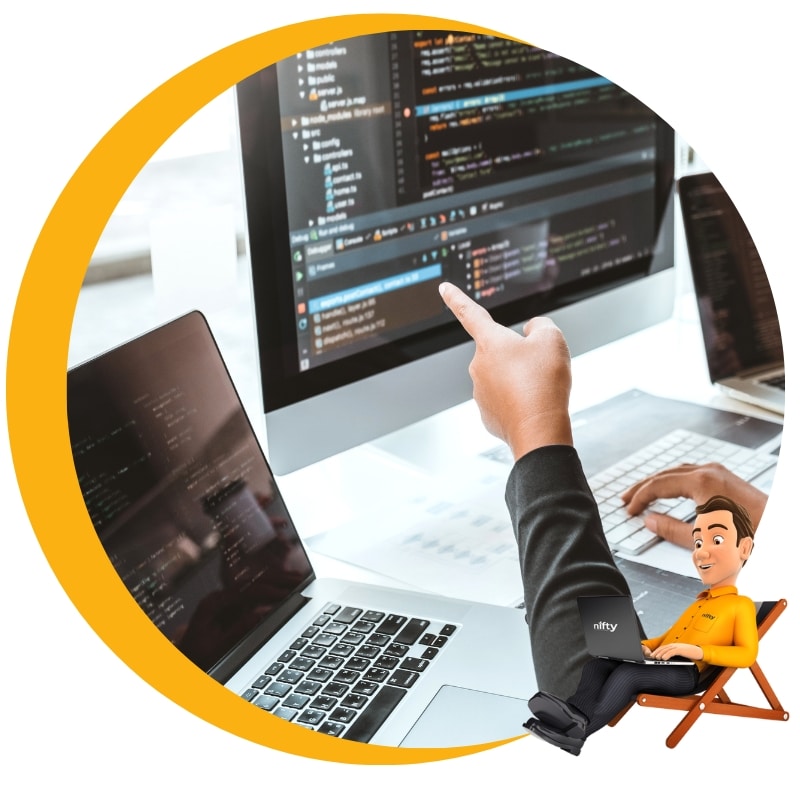 Maintain Brand Consistency
White label website services allow you to ensure that every website you deliver to your clients reflects your agency's branding and message. Additionally, this consistency fosters trust and recognition among your clients.
Expand Your Service Portfolio
With Nifty Websites Australia as your partner, you can broaden your range of services without the need to hire an in-house web design team. This allows you to meet a wider array of client needs.
Focus on Your Core Strengths
By outsourcing website design and development to experts like us, you can concentrate on your core services.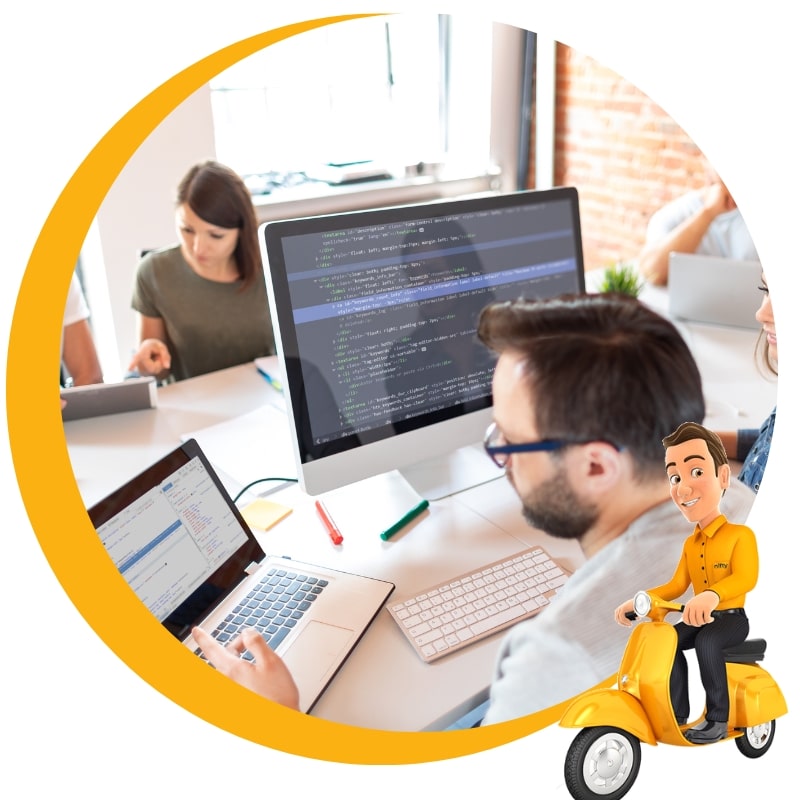 Enhance Your Services with White Label Web Design
Our white label web design services are designed to empower Australian digital agencies and web design companies. When you choose Nifty Websites Australia as your partner, you gain access to a wide array of benefits.
Expert Web Development and Design
Our team of seasoned web developers and designers will craft stunning, responsive, and functional websites that meet your client's specific requirements. You can rely on our expertise to deliver websites that truly stand out.
Privacy and Confidentiality
We understand the importance of discretion. With our white-label service, we ensure that your agency's name and branding are prominently featured on the websites we create. Your clients will never know we're the ones behind the scenes.
Streamlined Project Management
Nifty Websites Australia takes the hassle out of project management. We work closely with you to meet deadlines and maintain clear communication throughout the process. You can focus on growing your client base while we handle the technical aspects.
Whether you need a single website or a portfolio of projects, we can scale our services to accommodate your demands. Our flexible approach ensures that we adapt to your needs as they evolve.
White Label Website Design That Enhances Your Brand
White Label Web Development Services for Australian Agencies
Our white label web development services are ideal for agencies that want to offer a comprehensive web development solution without the overhead of an in-house team. Here's why you should consider our services:
We specialise in white label web development for WordPress. Additionally, we ensure that your clients receive cutting-edge websites with user-friendly content management systems.
Affordable and Cost-Effective
Nifty Websites Australia offers competitive pricing. This will make it easier for your agency to maximise profits while delivering exceptional value to your clients.
Responsive and SEO Optimised
We guarantee that all websites we develop are not only fully responsive and search engine optimised but also designed to amplify your website performance. This means your clients will enjoy increased visibility and enhanced user experiences.
What are the signs when you need a White Label Website Service?
If you're wondering whether a white label website service is the right choice for your agency in Australia, there are some clear indicators to consider. The signs that suggest you might benefit from our services include:
Growing Demand:

If your clients are increasingly requesting web design and development services, it's a sign that there's a market for it. Nifty Websites Australia can help you meet this demand seamlessly.

Limited Resources:

When you lack the in-house expertise or resources to handle web projects efficiently, our white label service becomes a valuable solution. We have a skilled team ready to assist you.

Maintaining Privacy:

If maintaining your agency's reputation and privacy is a priority, our white label service ensures your brand remains at the forefront while we handle the technical aspects.
How Nifty Websites Australia can help to take care of the White Label Website Service.
Nifty Websites Australia is your trusted partner in the Australian market, offering a seamless white label website service. Here's how we can help your agency take care of this service:
Expertise:

We bring a wealth of expertise in web development and design. Generally, we ensure your clients receive top-tier websites that align with their objectives.

Privacy and Confidentiality:

Our commitment to discretion ensures your agency's name and branding are prominently featured on the websites we create, giving you peace of mind.

Efficient Project Management:

We handle the technical aspects and project management. Furthermore, this will allow you to focus on growing your client base and expanding your services.
What is the process of the White Label Website Service?
Our white label website service process is designed to be straightforward and efficient. Here's an overview of how it works:
Initial Consultation:

We start with a discussion to understand your agency's needs, client requirements, and project specifics.

Project Scope:

We define the scope of the project, including design, development, and any additional services required.

Development and Design: Our team dives into action, meticulously analysing a website in terms of its design and layout to ensure it perfectly aligns with your client's brand identity and objectives.
Review and Revisions:

We provide opportunities for review and revisions to ensure the final product meets your client's expectations.

Delivery:

Once the project is complete, we deliver the website with your agency's branding prominently featured.
When It Can Be Done for the Customer
The timeline for a white label website service project can vary depending on the complexity of the website and specific client requirements. However, with Nifty Websites Australia, we aim for efficiency. Here are some factors that influence the timeline:
Project Complexity:

More complex websites may take longer to design and develop.

Client Feedback:

The speed of the project can be affected by the responsiveness of the client in providing feedback and approvals.

Scope of Work:

Larger projects with more extensive features may naturally take more time.
In general, we work diligently to ensure timely delivery. Additionally, we'll discuss specific timelines with your agency based on the project's unique characteristics.
Why choose Nifty Websites Australia to get the job done?
Choosing Nifty Websites Australia for your white label website service needs in Australia is a decision that ensures your agency's growth and success. Here's a summary of why you should opt for our services:
Frequently Asked Questions
A white label website service allows digital marketing agencies or website companies to offer professionally designed websites to their clients under their own brand name, without disclosing the involvement of the white label provider.
Choosing a white label service allows you to focus on your core services while delivering high-quality websites to your clients.
Yes, the websites we build are fully customised to match your agency's branding, ensuring a seamless client experience.
White label services enable your agency to take on more web design projects, scale your business, and increase profitability without resource constraints.
Yes, you have full control and can provide input and feedback at every stage of the website development process.
There are no strict minimum or maximum limits, allowing you to tailor your white label website services to your agency's needs.
Turnaround times vary depending on the complexity of the project. But we aim to complete websites promptly to meet client deadlines.
Yes, you can bundle various services like SEO, content creation, or maintenance with the websites to provide comprehensive solutions to your clients.
Getting started is simple. Contact us for a consultation, and we'll work with you to customise the perfect white label website solution for your agency.
No Limits- You
Dream It

We

Build It

100% Australian Staff
We Deliver

Excellent Results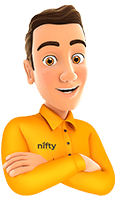 Get in touch with the right member at

Nifty Websites