The Benefits of Responsive Website Designing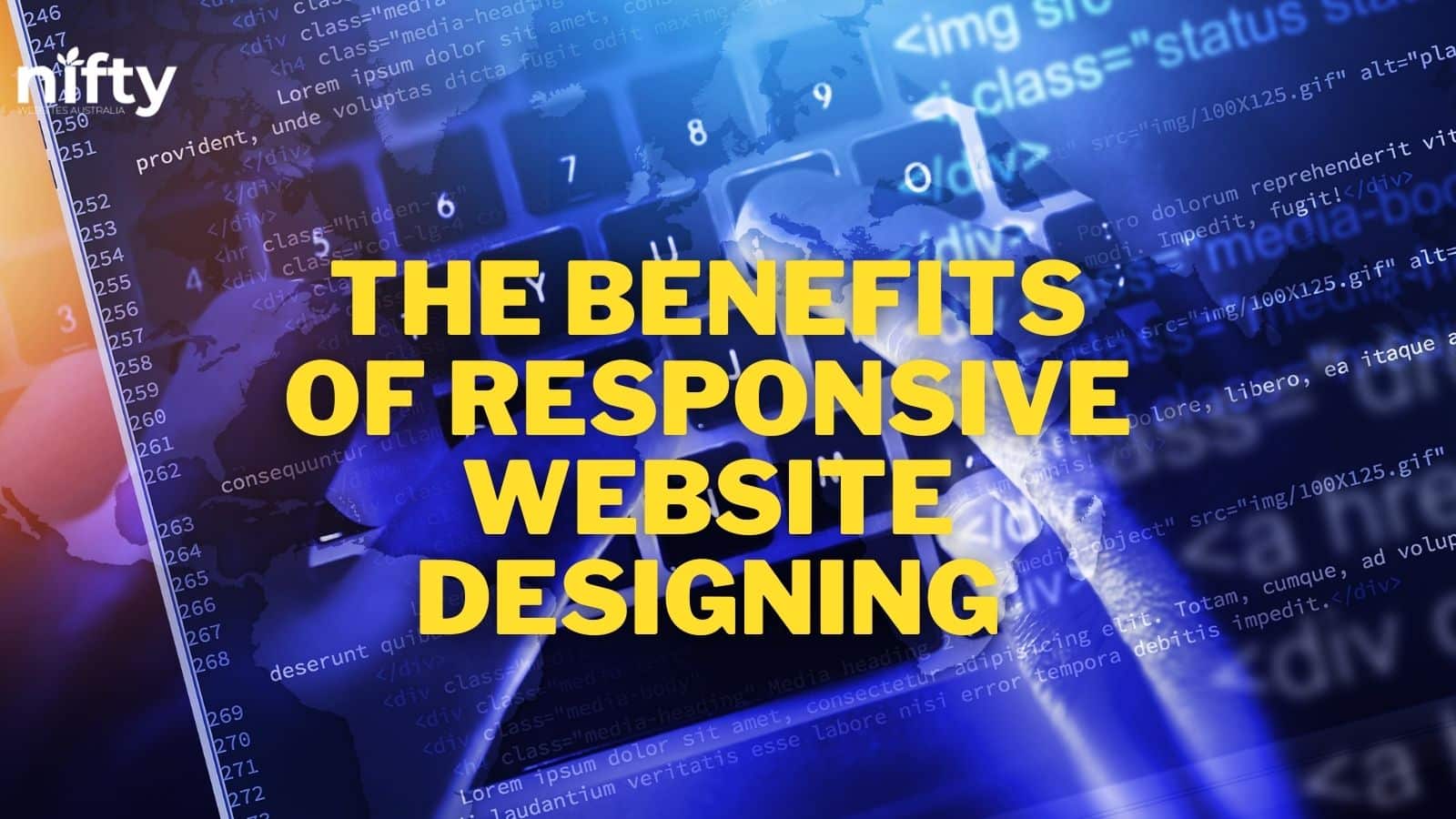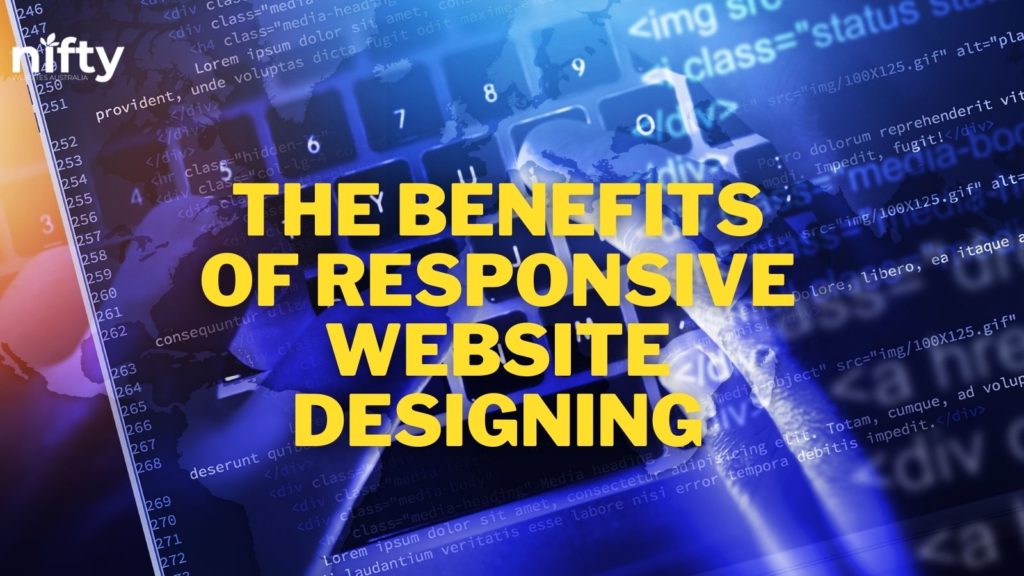 Responsive website design is a web design approach that provides an optimal viewing experience across a variety of devices. The layout of a responsive website changes according to the screen size of the device it is being viewed on. This makes for a more user-friendly and intuitive browsing experience, as users don't have to scroll sideways or zoom in and out to read text or view images. We at Nifty Websites have created an informative list of why it is vital to make your site responsive in design, and ways we can help you and your business thrive! Here are a few reasons why responsive website design is so important.
More Mobile Traffic
Traffic is a term that refers to the number of people who typed a keyword or query into Google, looked through the search results, and then clicked through to your website. It's increasingly important for companies to have websites that render properly on smaller screens so that users don't encounter distorted images or experience a sub-optimal site layout. Most people do their web searching on their smartphones today, and if a user enters a website that is not optimized for smartphone viewing, they will leave to find a different website. This increases the bounce rate of your website. Bounce rate means the rate of how quickly and frequently users are leaving a site. While some businesses still choose to have a separate version of their website for mobile users, responsive design is becoming the norm because it offers greater versatility at lower development costs.
Faster Mobile Development at Lower Costs
Developing apps can take far too much time and money to put into action. Making one responsive website takes considerably less time than making a stand-alone mobile application in addition to a standard desktop website. Taking the step to create mobile-friendly sites saves you time and money in the long run. Even if the initial investment of a responsively designed website does end up coming out to be more expensive than creating two separate websites, you'll end up saving in the long run due to maintenance costs, special configuration costs, etc of a website that uses two separate versions.
Lower Maintenance Needs
Maintaining a separate mobile website entails additional testing and support. Responsive design, on the other hand, uses standardized testing methods to guarantee a proper layout on every screen. Separate desktop and mobile sites necessitate two content planning, and administration interfaces, and possibly two design teams. The responsive design falls into a one size fits all approach, which means less headache for developers, business owners, and consumers. Maintenance costs money, so reducing time spent on it helps you spend more time on more important activities such as marketing and content production.
Faster Pages
Due to the uproar in social media use, these platforms have increased the desire for fast-paced content at fast speeds. What does this lead to? Short attention spans.
Mobile visitors tend to abandon web pages that take longer than three seconds to finish loading. So, if a site isn't optimized for smartphones and tablets, it will also take more time to navigate, which means your potential customers and clients will bounce from your website faster than you could imagine. Ensuring that your responsive website uses modern performance techniques such as responsive image display will help improve your web page loading speed.
Lower Bounce Rates
A mobile-optimized and responsive website creates a far better user experience for the user. As a result, they are considerably more likely to stay on your site for a more extended period of time and explore different sections. If you don't have a responsive website, it's much more difficult to keep the visitor engaged, therefore they're more likely to bounce. It is highly unlikely that a user will return to your site if they did not enjoy their first experience on your site.
Higher Conversion Rates
The war isn't over yet; reducing your bounce rate is just half of the task. Making an effort to maintain a consistent user experience across all platforms is critical for converting new clients. Users don't want to be directed to device-specific websites when they're deciding whether or not to subscribe, because the process might take longer.
Improved SEO
SEO stands for "search engine optimization." It is the practice of improving the ranking of a website on search engines. The higher the ranking, the more likely people are to find the site.
Several techniques can be used to improve SEO, including optimizing the website content, improving the website structure, and increasing the number of backlinks to the site. Responsive web design is becoming as important to search engine optimization as high-quality content.
Stronger backlinks and improved bounce rates translate into higher search rankings, however, mobile-optimized websites have another SEO benefit. Rather than having duplicate content issues, you'll be able to keep a single responsive website and avoid the problem of multiple websites.
Creating a site with improved SEO also means that the analytics of your site will be much easier to gather and understand. 
Improved Online Browsing Experience
Multi-platform browsing can be a frustrating experience, especially if you're trying to find specific information and it's not located in the place you expect to find it.
Therefore, it is crucial for businesses and website owners to ensure visitors can enjoy a seamless and consistent user experience when they visit their websites across different devices. Whether users are shopping online or just searching for a quick answer, they expect to be able to do it from wherever they are.
First impressions are everything, regardless of the platform, whether it's a desktop computer or a smartphone, you want your visitors to have an enjoyable experience. If people must zoom in and out, shrink their screens, or pinch them while they're visiting your site for the first time, they're likely to move on to another website.
Nifty Websites Create Optimized Sites
Unique in Essence
Having your website designed specifically for you creates a unique brand personality that distinguishes your organization from the competition. Nobody likes a copycat, that's why ensuring that your website has its own personality and the edge is vital.
It can help attract potential customers, simply because you have the essence of you within your site, and we can make that happen! Many companies use free templates that web design firms may browse, resulting in a huge number of websites being copied as duplicates of similar sites.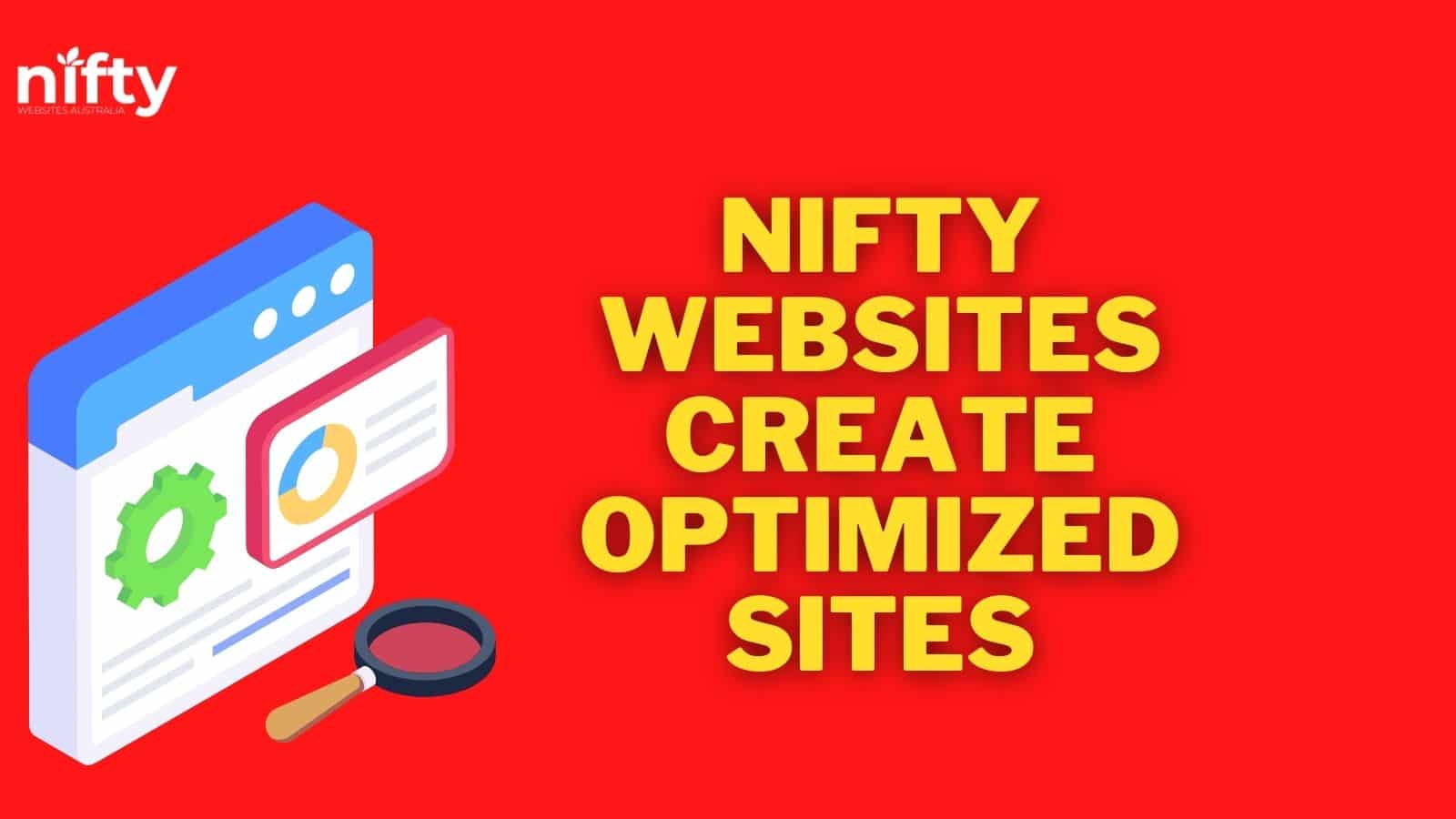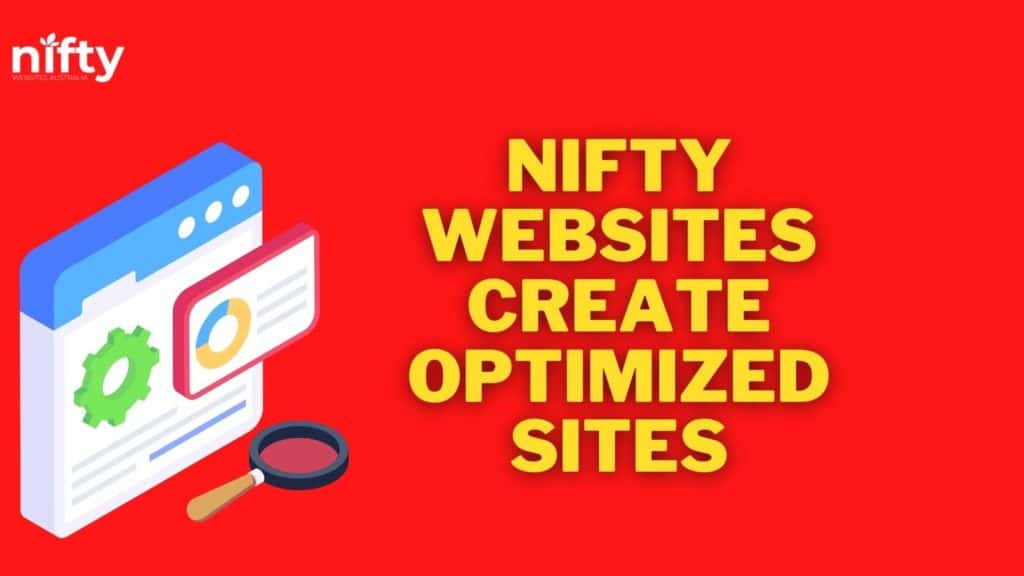 All The Work is Done Optimally
Having a website that performs optimally whatever the device means no longer worrying about being penalized by search engines for not having a mobile-friendly site.
Your site will be vibrant and crisp, without unnecessary content or excessive files to slow down your website pages. Innovative designs with each passing day have made it necessary for us to develop SEO-friendly sites, which means that if you decide to utilize our services, you will definitely see an improvement in traffic rates.
Using The Right Keywords
If you are not in the know of the keywords, then it is best to leave them to us. This information is not easy to come by, even if you are a pro in your industry, you might have a few gaps in your marketing techniques that we can help you out with.
We have a team of internet marketing specialists who will analyze your industry and research what keywords are being used most often by people when they search for similar products or services.
They can also help promote your site on different search engines, catering to all percentages of people.  However, you should also ensure that your content is well-written and carries out the right keywords, which it will do if you opt for our services.
Nifty Websites Deliver A Great Customer Experience
Customers are looking for sites that are easy to navigate; therefore, when they land on yours, they expect to find what they're looking for within a few clicks.
Therefore, vital that you utilize a web design company that can help you utilize search engine optimisation to a greater extent, getting your business noticed by your target market. Our outstanding staff have years of experience dealing with customers and cater your experience towards what exactly you are looking for.
Nifty Websites Are An Investment; Not A Cost
Building an online presence is increasingly becoming difficult for businesses due to the ever-increasing number of brands competing for attention.
The internet is now the first place people look when they are looking for something specific, whether it be a company or product. Investing with us means investing in yourself. How? It's simple, we help you cater optimally to your customers, helping to gain your platform further traction, which means more sales for your services. It is a win-win!