What's A CMS? How Is It Used In Web Design?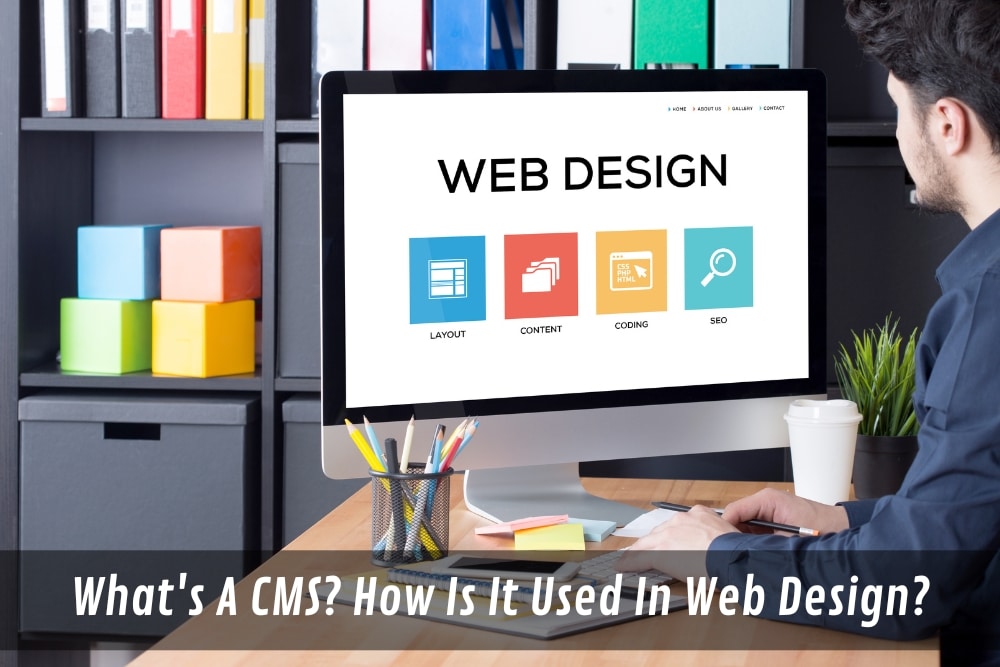 If you're looking to create a website for your business, you may have come across the term "custom CMS web design" and wondered what it means. CMS is an acronym for Content Management System, a specialised software that streamlines the process of creating, administering, and releasing digital content.
It's the foundation of any successful website, allowing users to quickly and easily create pages, blog posts, and other types of content without having to code from scratch. In addition to creating content, a CMS enables users to drag and drop elements for further customisation. This makes it much easier for non-tech-savvy individuals to build a website with ease.
In this article, we will review the basics of CMS and its role in web design. Whether you're a newbie just starting in web design or a professional developer looking to brush up on the finer points of CMS, this guide will provide everything you need to know. From its history and evolution to its benefits and drawbacks, we'll explore how CMS is used in web design and why it has become an essential part of building successful websites.
What are the different types of CMS?
When it comes to CMS, there are many different types available. Some of the most popular include open-source CMS solutions like WordPress and Drupal web development, headless platforms such as Contentful and Prismic, and custom content management systems designed specifically for a business's website. Each of these options offers different advantages and drawbacks depending on the needs of your project.
What is the necessity of utilizing a CMS in the context of web design?
It is essential to successful web design because it simplifies the process of creating and managing digital content. It allows users to quickly create pages without having to manually code from scratch or learn HTML or CSS. Additionally, some platforms offer drag-and-drop features that make it easy for non-tech-savvy users to create and customize their websites.

It also makes it easy to add visual elements to your website, such as images, videos, and animations. With the help of plugins and modules, you can quickly add additional features like an online store or blog post. This allows you to create a more engaging website with added value for your visitors.

Finally, CMS platforms make it easier to optimise websites for different screen sizes and devices. Responsive design is essential in today's digital landscape so being able to quickly adjust a website's layout based on the user's device is extremely important. CMS solutions are designed with this in mind and make it simple for web designers to build mobile-friendly sites that look great on any screen.
What are some examples of custom CMS web design?
Custom web design can be used to create and manage a variety of websites, from blogs and online stores to complex corporate websites. Here are some examples of how custom CMS web design can be used:
Creating an Online Store:

A custom CMS platform can be used to build an online store that is tailored to your business's needs. The drag-and-drop feature makes it easy to add product pages, categories, and payment options. You can also customise the checkout process so that it meets the specific requirements of your store.
Building a Blog Post:

Setting up blog posts on your website is easy. You can quickly add images, videos, and other multimedia elements with just a few clicks. Additionally, it can be used to create categories and tags which will help organise your content.
Creating a Corporate Website:

Corporate websites often require complex coding and design elements. With a custom CMS, you can easily manage these elements. Such as creating separate pages for different departments and adding visual elements like logos and images. You can also use it to set up a content management system CMS. So that multiple users can access and update the website's content.
How to choose the proper custom CMS for your website?
When choosing the right custom CMS for your website, there are a few things to consider. 
First, think about what type of website you need and what features it requires. For example, if you're creating an online store, look for a CMS platform that offers eCommerce solutions. 
Alternatively, if you're building a blog post or other content-heavy site, look for a headless CMS. It allows you to manage content without having to worry about the visual elements.
Next, think about how user-friendly the system is. Also, make sure it offers drag-and-drop features. So that users with limited coding knowledge can easily create and customise pages. 
Additionally, make sure that the platform is optimised for different screen sizes and devices. So that visitors have a good experience no matter which device they're using. 
Finally, consider the cost of the CMS platform and make sure that it fits within your budget.
In summary, a CMS is a critical component of web design that simplifies content creation, management, and publishing. Choosing the right CMS is the first step in the web design process, as it affects the overall user experience and scalability of the website. Additionally, CMS is not limited to websites, as it can also be used to publish content for mobile apps. By selecting the appropriate CMS, you can ensure that your content is efficiently managed and delivered to your target audience, regardless of the platform.
Nifty Websites Australia offers custom CMS web design services to help you build the perfect website for your business. Our experienced team of web designers can help create a user-friendly website that is tailored to your business's needs and optimised for different devices and screen sizes. Contact us today to discuss your website design project.