How To Secure Your Website?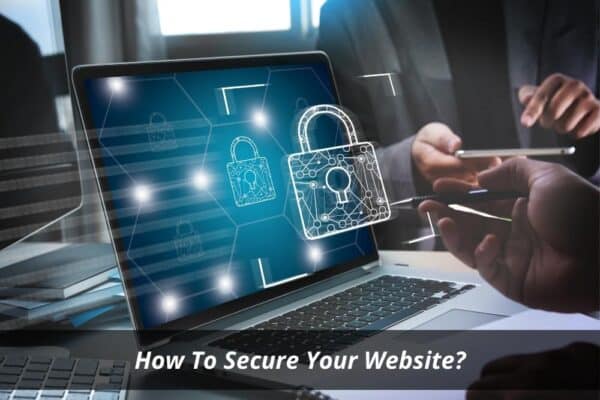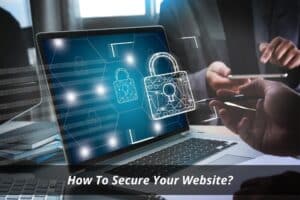 How safe is your site from hackers? Are you sure you secure your website? If not, then it might be time to upgrade your security system.
Your website is probably the most important part of your marketing strategy. It's where you promote your brand, sell your products, and interact with customers. Unfortunately, cybercriminals are constantly looking for ways to hack into websites and steal valuable data.
You should always take precautions to ensure your website remains protected against hacking attempts. This means installing anti-malware software, updating your web server regularly, and keeping your passwords strong.
In this tutorial, we'll show how to protect your website using the best practices listed above.
1. Install Anti-Malware Software
First things first: Make sure that any computers or devices you use on your website have up-to-date anti-virus software installed. Even if you don't think you create a website that is vulnerable to attack, there's no harm in having some kind of protection in place just in case. A lot of malware can easily spread through email attachments and links.
You can also install antivirus software directly onto your computer. Here's an example of AVG Free (a free version of AVG Antivirus), which will run alongside your existing software:
If you're using Windows 10, Microsoft recently released its own free anti-malware solution called Windows Defender, which works alongside Windows Update and updates itself automatically:
With either option, make sure to update the program as soon as possible after installation!
2. Update Your Web Server Regularly
If you've been running a website to showcase for a while, chances are you already have an outdated version of your web server software installed. Most hosting companies offer automatic updates, but you still need to keep your servers up-to-date manually.
This way, you never risk losing access to your website due to an out-of-date web server. You could even automate the process by setting up a cron job so that you get notified whenever new releases come out.
3. Use StrongPasswords
The password for your account is typically the weakest link in your online security. Hackers can gain access to your entire website builder simply by guessing your login credentials. Don't use shared or easy-to-guess passwords; instead, create unique passwords that contain numbers and symbols.
4. Secure All Of Your Sites With SSL/HTTPS
SSL stands for "Secure Sockets Layer," which is basically a protocol that encrypts all of your traffic between your browser and your web server. The HTTPS protocol is only offered by websites that offer financial services or other sensitive information.
Websites that use HTTPS require a special certificate, which acts like a digital key that verifies your identity. Without this certificate, people viewing your site visitor won't be able to see what they type into their browsers.
5. Use Two-Factor Authentication
Two-factor authentication, sometimes abbreviated as 2FA, adds another layer of security to your online accounts. For example, when you log into Gmail, it may ask for your phone number before allowing you to proceed.
It doesn't matter whether you use Google Authenticator or Authy, two-factor authentication apps add an extra level of protection because hackers cannot access your accounts without both your username and password AND your smartphone.
6. Keep Up To Date With Security Patches
Software developers release regular patches to fix bugs and vulnerabilities in their programs. These fixes often include improvements that enhance the security of your website.
Unfortunately, many sites neglect to apply these security patches. It's important that you regularly check your website's privacy policy to ensure that it has been updated since its last review.
7. Choose An Appropriate Password Policy
Once you know how to pick strong passwords, then you should consider creating a password policy that everyone follows. This lets users choose appropriate passwords that conform to your company's requirements.
For example, Facebook requires that your passwords must use at least eight characters, one uppercase letter, one lowercase letter, and one symbol. 
But you shouldn't limit yourself to just those options. Other websites such as Dropbox allow you to choose from a list of popular words and symbols.
8. Update Software Regularly
Your operating system is constantly being improved through updates. If possible, update everything on your computer (including antivirus software) every few months so that you remain protected against emerging threats.
9. Encrypt Data That Is Sent via Email
Sending emails with sensitive data attached can result in identity theft if the message gets intercepted.
One option that allows you to send encrypted messages is called PGP. If you don't know much about encryption, don't worry — we've got you covered here.
10. Back Up Your Site Frequently
When you run a business, you want to make sure that all aspects of your operation are backed up regularly. This also includes your website.
In addition to backing up your files and images, you also need to back up any content that you post on social media sites.
11. Watch Out For Phishing Scams
Phishing scams involve malicious emails that pretend to come from legitimate sources such as banks or credit card companies. Victims are lured into giving away sensitive information that gets stolen.
Be careful not to click links within suspicious emails. Instead, log onto your bank's website directly and enter your account credentials there.
12. Practice Safe Online Shopping
If you shop online, avoid using public computers whenever possible. Public computers are notorious for having malware installed on them.
Instead, use a safe internet connection such as a VPN, which encrypts your data so that it's only accessible by authorized browsers.
13. Don't Reuse Credit Card Numbers
Never reuse credit cards or store numbers; this gives criminals the chance to figure out their identity. You may be able to get new cards issued under a different name by contacting your financial institution.
14. Be Careful When Downloading Files From Untrusted Sources
When downloading file attachments, always verify that they came from trusted sources first. Some viruses contain hidden code that will infect your computer when you download the attachment.
15. Install Malware Protection On All Devices And Computers
Malware protection isn't limited to your desktop or laptop. Many smartphones have built-in malware protection systems that can help protect your device while you're surfing the web.
How to protect yourself from phishing scams?
Most people are familiar with phishing scams, but do you know how to spot them? Here are some tips:
Do not respond to emails asking for your password.

Always remember to check the URL address before clicking on links or opening attachments.

If you ever feel like you've been scammed, contact form your local police department immediately.

Check your credit report periodically to see if any fraudulent activity has occurred.

Keep your anti-virus software updated.

Avoid sharing personal

contact information

with anyone who contacts you anonymously.

Never open attachments sent to you without knowing exactly what it contains.

Keep your passwords secret and change them frequently.

Read reviews of businesses you might be considering doing business with before signing contracts.
How to secure your WordPress site?
WordPress is one of the most popular platforms used to build websites around the world. It offers a wealth of features, including easy blog publishing, custom template designs, SEO tools, and more. However, these benefits come at a cost.
The platform is vulnerable to hackers because of its popularity. A single vulnerability in a plugin could allow someone to take control of your entire website.
Here are some ways to keep your WordPress Website secure.
1. Update Plugins Regularly
Even though plugins aren't usually associated with hacking attacks, many are prone to security flaws. Make sure that you update your plugins regularly.
2. Use Strong Passwords
Strong passwords are difficult to guess and should be long enough to prevent brute-force attacks. They also shouldn't include easily guessed words such as birthdays, names, or pet names.
3. Back Up Your Site Frequently
Your WordPress files are stored on your server, so backing up those files is essential. Using automated backup services allows you to back up multiple servers simultaneously.
4. Choose Secure FTP Services
FTP stands for File Transfer Protocol. This means that your website files are transferred directly from your website to your hosting provider. In order to transfer files securely, you need to choose an FTP service that uses encryption.
5. Disable Unnecessary Features
Many WordPress themes have options that are turned off by default. These settings can make your personal site vulnerable to attack. Turn them off when you don't need them.
How do keep personal data safe online?
There are plenty of risks involved with using the Internet. Some of these risks are obvious—like falling victim to identity theft or being hit by a car while walking home from school. Other dangers may seem less likely, but they still pose serious threats to your privacy.
If you want to stay safe online, here are four things you should consider doing:
1. Don't share personal details with strangers.
This includes giving out personal web design work information (such as your name, address, email address, etc.) to unknown parties. You can use anonymous chat apps instead of social networking sites to avoid this risk.
2. Be careful about where you type.
While typing into a search engine is generally safe, Google has recently been accused of tracking users through their browser history. If you're worried about this, look for a different browser or use a private browsing mode on your computer.
3. Check your credit report.
You can check all three major credit bureaus—Equifax, Experian, and TransUnion—at once for free. You'll find your credit score along with any errors or missing information.
4. Download software updates.
Most operating systems will automatically install updates for your computer's security software. You can download new versions of your antivirus software and other programs like Flash Player and Java straight from their companies' websites.