What Makes A Great Website For A Website Builder?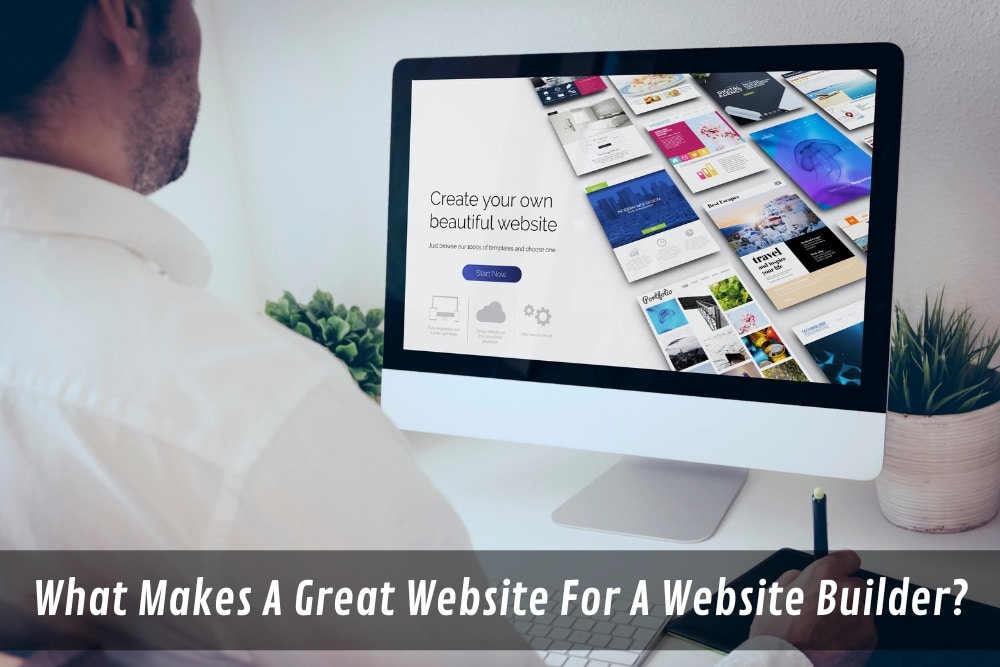 Nowadays, making your own website is easier than ever. You don't need to know how to code instead, there are many automated tools that can help you do the job with little to no effort. With so many options now available, it can be difficult to decide which one is best for your project.
Every website builder has different features and benefits depending on the type of site you're building. To make sure you choose the right website platform for your project, it's important to understand what makes a great website builder and consider all the key features. So what makes a great website builder? In this article, we will discuss the key traits and factors that should be taken into consideration when choosing a website builder. We will also discuss the features that stand out from the rest.
What is your website's goal?
Before you begin your search for the best builder for websites, it's important to consider your website's goal. Are you creating a business website to showcase your products or services? Are you creating an online store to sell items? Or are you simply looking for a platform to share your creative work with the world? Knowing what your goal is will help you narrow down the best options and pick a website builder that fits your needs.
Once you've identified your website's goal, it's important to look for a builder that can help you achieve this goal. Some of them are better suited for certain tasks than others, so make sure to research the features and capabilities of each platform before making a decision.
What qualities make a great website?
When creating a website, it's important to make sure that you have all the necessary elements for a great website. This includes having a great design on the website, high-quality content, easy navigation, optimized speed and performance, and more. Here are the key qualities that make a great website:
Custom domain: Having a custom domain

gives your website a professional look and helps to build trust with visitors. Free website builders typically use a subdomain, which can look unprofessional and less credible.

Professional Web Design:

The overall look and feel of your site should be professional and modern to create an appealing user experience for your visitors. Look for templates with clean designs that are well-structured and visually appealing.

Quality Content:

High-quality content is essential for any website as it helps engage visitors and keep them on your site longer. Make sure your content is well-written, informative, and relevant to your business or industry. Social media integration can also help to increase engagement.

Easy Navigation:

A good website should be easy to navigate so visitors can quickly and easily find the information they're looking for. Look for a website builder that offers a user-friendly navigation menu and clear call-to-actions. Additionally, mobile friendly website design is a must for optimizing your site for mobile users.

Optimised Speed & Performance:

A slow-loading website can lead to visitors leaving your site before they even get a chance to see what you have to offer. Look for a professional website builder that offers optimised speed and performance.

Security & Reliability:

Security is an important factor when creating a website as you want to make sure your visitors are safe while browsing your site. Look for a platform that offers reliable security features like

SSL certificates

,

malware protection

, and daily backups to

keep your site secure from hackers and viruses

.

Online Store Features:

If you plan on selling products or services online, make sure the website builder you choose has all the necessary features for creating an online store. This includes tools for setting up payment gateways, managing inventory, shipping options, and more. Furthermore,

email marketing

and

analytics tools

can also help you optimise your online store.

Customer Support:

When it comes to website building, it's important to have access to customer support in case you have any questions or issues while creating your site. Look for a company with knowledgeable customer service representatives who can help you with any problems you might encounter. 

Pricing & Plans:

Last but not least, consider the pricing and plans offered by the website builder before making your decision. Look for a company that offers reasonable prices and flexible plans so you can find one that fits your budget and needs.
Overall, these are the qualities that make a great website builder for creating a successful website. Make sure to consider all these factors before selecting one so you can be sure your site will be reliable, secure, and effective. 
How can you find great website builders?
There are many different website builders available, and you can find them both online and in-store. You can search for website builders through a popular search engine like Google. Additionally, many hosting providers offer website-building tools as part of their packages. Once you've identified a few potential website builders that meet your needs, it's important to read reviews, ask for a portfolio and take the time to explore the platform before making a final decision. That way, you can be sure that the website builder will provide the necessary marketing tools and features to create a successful website.
You can also contact us for more information about website builders and how to choose the best one for your project. We offer different website packages so you'll be able to create a great website with ease.